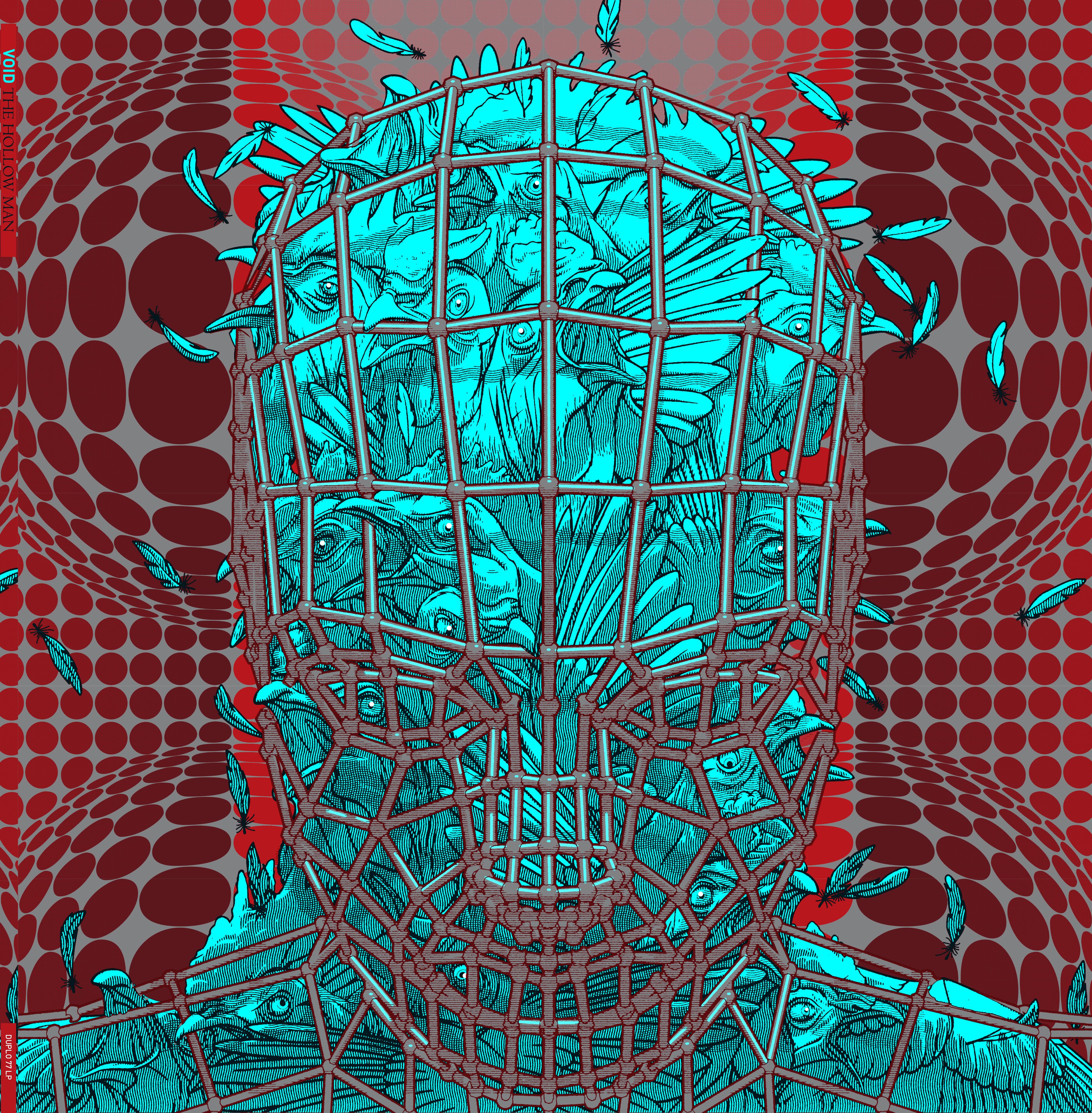 duplicaterecords.bandcamp.com/album/the-hollow-man
Releases January 29, 2021 
Mixed by Camille Giraudeau (DREAMS OF THE DROWNED),
mastered by Greg Chandler (ESOTERIC) 
artwork by Metastazis
A Bad Princess Production
Stream the 1st song " The Hollow Men" at http://duplicaterecords.bandcamp.com/album/the-hollow-man
UK avantgarde metal entity VOID return to Duplicate nearly a decade after their previous self-titled album. Their third full-length is a concept album breathing urban dystopia and existential despair, inspired by T.S. Eliot's poem 'The hollow men'. 
"The end is NOT nigh. Take it from us: we are self-appointed apocalypse experts. We were the plague doctors outside your local tube station, who laughed heartily on the ruins of the post-industrial civilisation. We've got a song titled 'This is the way the world ends', and have written a whole (upcoming) album on the overlap between individual delirium, collective breakdown and the vision and experience of the end times. What other credentials do you need? 
Do not fall for the illusion that we are suddenly living in a dystopian world. We already were. 
If you are transferring your iniquitous trading to the fetid comforts of your isolated hovel, take a moment's respite from self-manipulation before the exalted black mirror, and look, look deep into your own void. Strip away your comforting capitalist layers, what if anything is left?" - Void