On Tuesday night I received the Arch-mage's blessing and took the portal to the top of the mountain. 
There I was welcomed by a generous spirited group of supremely talented misfits, who every night transform into the sinister sect of freakish wizardry known as DHG/Dødheimsgard Official. 
They remade me as the "yellow painted devil from Void" and vomited me onto the stage, a highlight of my tiny existence.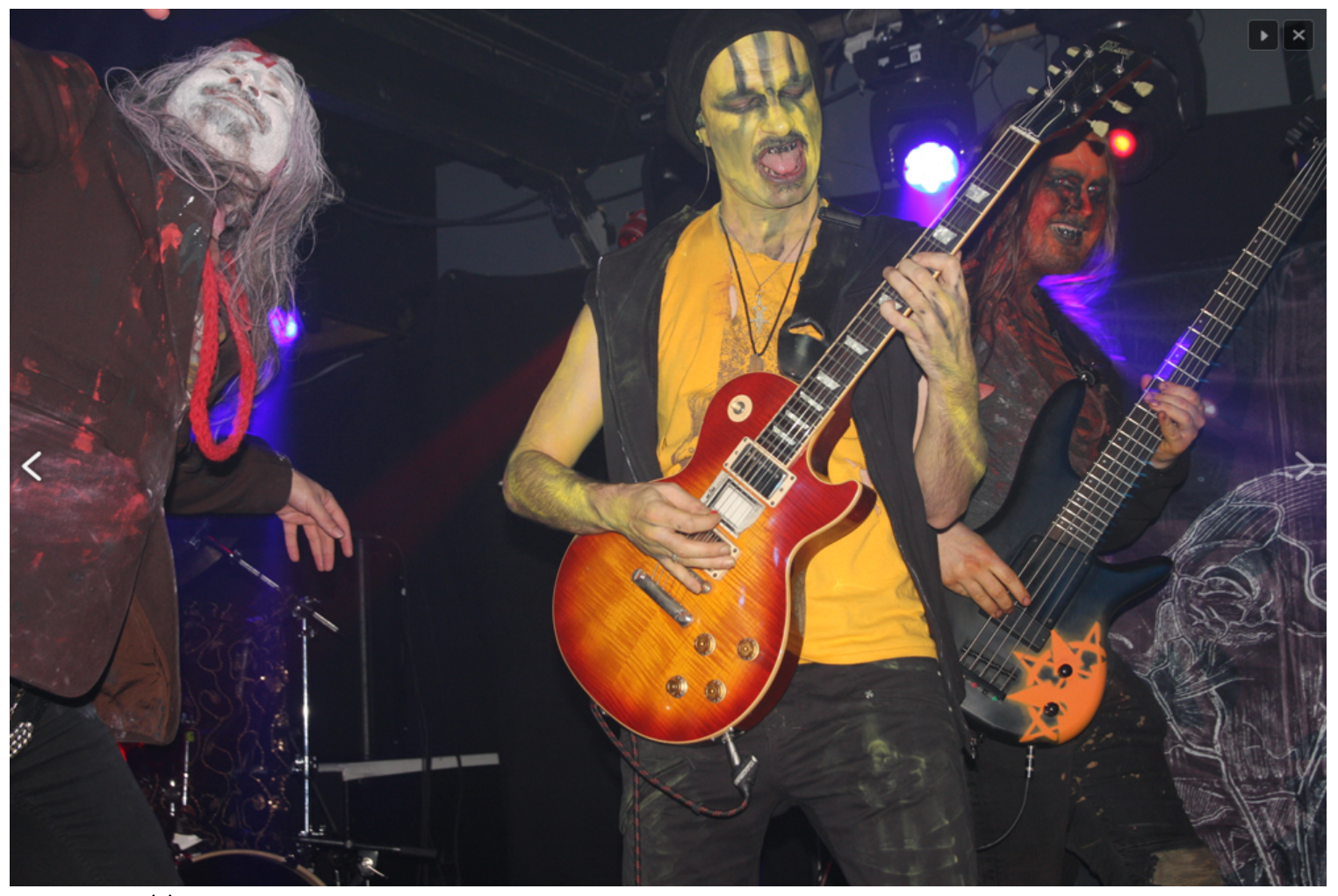 Photo by Pete Woods

Pete Woods from Ave Noctum was also present, immortalising the seance with these words and pictures. 
Or try the review at Old Man's Mettle  which also includes some live clips.
Thanks to my bros and heros: Yusaf Parvez, Lars Emil Måløy, Øyvind Myrvoll, Tommy Thunberg & George Geegor Anagnostopoulos 
Also thanks to my buddy Rua Acorn who filmed the show. Look out for that one coming soon!
http://www.avenoctum.com/2019/12/dodheimsgard-bolzer-blaze-of-perdition-matterhorn-london-underworld-10-12-19/