www.theunsearchablevoid.com 
We are living through interesting times. Have you taken a look at the headlines? 
The Scum 07/10/2018 - A human cloning procedure backfired horrifically for a terminally ill scientist whilst capturing his consciousness onto an smartphone device. 
The Moral Scar 15/10/2018 - A local rockstar has become embroiled in a scandal of violence against a minor, leading to the forced closure of music venues across the city. 
The Daily Fail 21/10/2018 - In a London office, a worker went feral, terminally corrupted by the impending heat death of the universe. 
The Daily Excretion 26/10/2018 - Authorities are attempting to deport a noted foreign academic who recently became obsessed with a paranoid 'end times' delusion.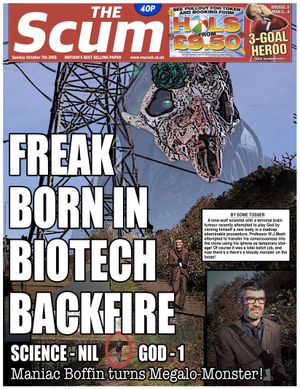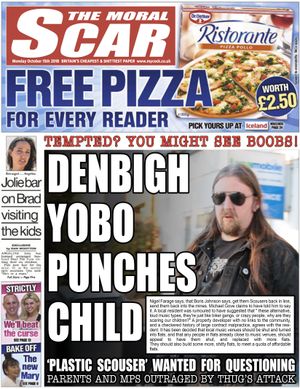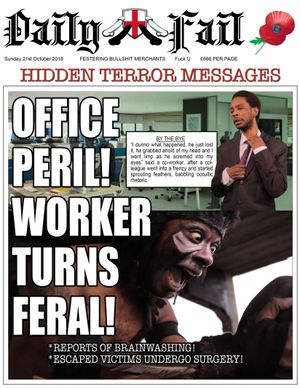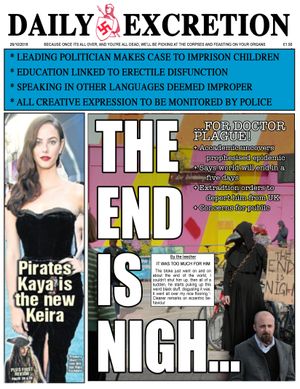 Are you struggling to make sense of the troubled times we are living in? Do you see signs of impending doom wherever you look, but don't quite know how to make sense of them? Are you smelling the foul stench of society's decay, but are desperately trying to ignore it? If you answered 'yes' to any of these questions, do NOT fear! VOID's first official video will make everything clear. 
Released on 1st November, via Lords of Metal (http://www.lordsofmetal.nl/en/) and everywhere else two days later. 
Now to our raving reporter for an update from the live scene. 
LIVE 
On Friday 12 October Void performed in Bristol, invited by NeCrow Promotions to share the stage with Human Mycosis and Wolfbastard. Your favourite scumscrubbers slayed it, and had a great time with the local crowd. Dan Thaumitan of Noizr zine was at the show - you can read his report here: https://noizr.com/news/reviews/the-unsearchable-riches-of-void.-bristol-gig-review/:2287/ 
ALBUM RECORDING 
The Bristol gig marked the end of live performances for a while. While you were too busy following the unfolding of the Brexit controversy, hoarding groupon vouchers, gorging on late-night take outs, and frantically masturbating under your duvets, the Voidsters have retreated into the shadows, summoned their worst nightmares, and started recording the band's third full-length album. Stay tuned to our instagram feat for regular updates: https://www.instagram.com/theunsearchablevoid/ 
www.theunsearchablevoid.com