BIOGRAPHY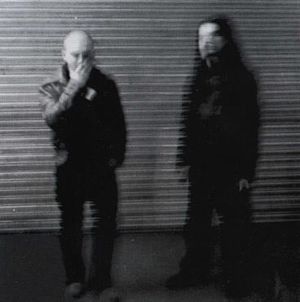 Void is a metal band based in London// @theunsearchablevoid
Void mixes black metal with a wide range of influences that include DHG/Dødheimsgard (Norwegian post black metal), CARCASS (pioneers of grinding hooks), SLEEPY TIME GORILLA MUSEUM (avantegarde rock), MORBID ANGEL (classic death metal), VENETIAN SNARES (breakbeats and electronica). Somewhere between these extremes, lies the heart of Void, with its work spanning almost twenty years.
Void was formed in 1999 by Mat McNerney (Kvohst: Hexvessel, Code, Grave Pleasures, DHG) and Matt Jarman (Bad Princess Productions). Sharing a commitment to create metal music unbound by any convention, and enlisting the help of Carl-Michael Eide (Czral: Virus, Ved Buens Ende, Aura Noir) on drums, they released a three track demo at the turn of the millennium.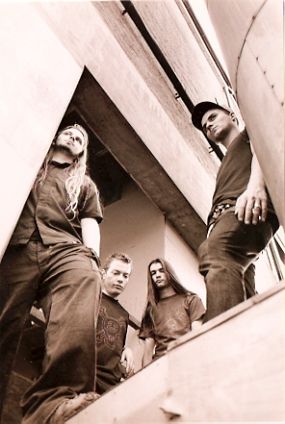 In the two years that followed, becoming ever more influenced by experimental music, the duo self-released two more demos/EPS, that took the fusion of black metal and electronica to a new level. These early releases attracted the attention of outfits such as Moonfog, Terrorizer Magazine, and of cult bands like Red harvest, Aborym and Zyklon, with whom Void collaborated with remixes and original material. This phase culminated with the debut album POSTHUMAN, released for Samoth's (Emperor) Nocturnal Art Productions and Candlelight Records in 2002. A live line-up was formed to play shows with ZYKLON in London and Oslo.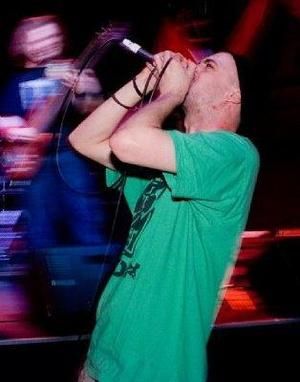 In 2004, when Kvhost left the band, the band went on a hiatus until 2009, when Matt Jarman formed a new live line-up with Joe Burwood (Antisect/FOFAB/Cythraul), Rob Archibald (Ackercocke, Leech Woman, Rong) and Ben Lowe (Dead Existence, Mundane). In its aftermath, VOID shared the stage with bands like Ramesses, Dragged into Sunlight, Astrohenge, Dead Existence, El Shlong, The Rotted and many more. Building on the raw black metal sound of its earliest demos, and mixing it with grind and hardcore, VOID wrote new material that resulted in a fierce eponymous album, released on Einar Sjurso's (Virus, Beyond Dawn) Duplicate Records and Vendlus Records in 2011.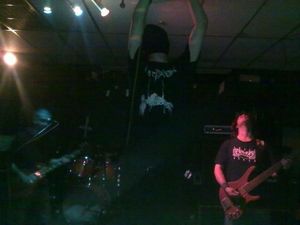 In the same year vocalist Ben Lowe emigrated, and lost his life shortly afterwards. The band enlisted Levi Leblanc (Cythraul) on vocals, and honoured the memory of their lost companion by organizing the Benstock memorial show. There, they shared the stage with Dead Existence, Mundane, Flowers of Flesh and Blood and Nebukadnezza. Although new songs were recorded at the DSI studios in London, these remained unfinished. With bassist Rob Archibald leaving the band, VOID went on standby until 2016 when, at the newly established Bad Princess Productions studio, new vocals were recorded and the recording revisited. The same year Gerardo Serra joined on bass. In 2017 the new EP "The Unsearchable Riches of Void" was released on cassette. The live gig to launch the EP saw the participation of SHRINES, FZV, Bloodwork & Crusm.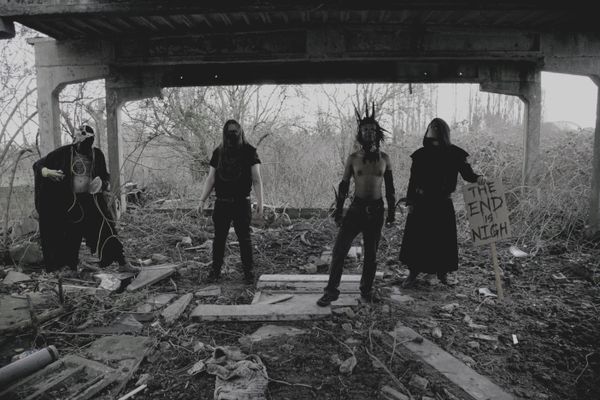 In 2018 VOID wrote its third full album. This concept album translates notes into stories, recombining all the band's disparate influences, and producing a narrative score of grief and loss. Elliot Parkin (Clunge Plunger) has recently joined as guitarist. Currently VOID is playing new shows to showcase the new material.
Live photos by Angelique Le Marchand at "The Facemelter" by Chaos Theory. Circa 2017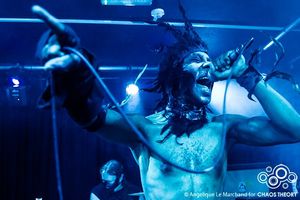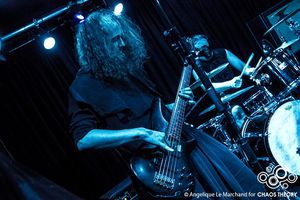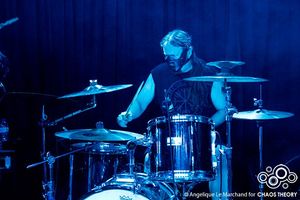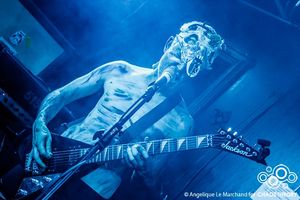 NAME:// VOID // THE UNSEARCHABLE VOID // THE UNSEARCHABLE RICHES OF VOID 
PREVIOUS names:// VOID UK // RECLAMATION  
FORMED:// 1999 
FROM THE BANDS: // KRAKEN // THE TRAGEDIANS // CYTHRAUL // MUNDANE // SCYTHE // AVATAR // MINE IS TO SUFFER // 
GENRE:// BLACK METAL / METAL / MANY IMPURITIES / CROSSOVER / POST / HARDCORE / GRIND 
CURRENT MEMBERS:// MATT JARMAN / JOE BURWOOD / LEVI JACKSON / GERARDO SERRA 
FORMER MEMBERS:// BEN LOWE (REST IN PEACE BROTHER) / MAT MCNERNEY / ROB ARCHIBALD  
SPECIAL GUEST ARTISTS:// CARL-MICHAEL EIDE / ED SHACKLETON / NICK SMITH